Lasery RGB estradowe i klubowe
Systemy laserowe
Systemy laserowe to jedna z naszych specjalności. Zajmujemy się ich produkcją już od 2010 roku. Budujemy lasery do pokazów oraz do różnych nietypowych zastosowań. Nasze urządzenia pracują już w wielu klubach oraz instytucjach publicznych jako narzędzia promocyjne. Cieszą się także popularnością w firmach eventowych. Wyróżnia je wysoka jakość wykonania i niezawodność. Seryjnie produkujemy lasery klubowe KRYPTOM o mocach od 1 do 30 V — jednobarwne, jak również RGB. Przykładamy wielką wagę do bezpieczeństwa użytkowania systemów.
Oprogramowanie
Jesteśmy bezpośrednim dystrybutorem oprogramowania sterującego i urządzeń marki PANGOLIN. Szeroki, oferowany przez tę firmę asortyment pozwala na budowę perfekcyjnych systemów. Jednym z najciekawszych produktów PANGOLIN jest seria programów BEYOND. Gwarantują one wysoką jakość realizowanych pokazów laserowych i bezpieczną pracę z tymi urządzeniami.
Pokazy laserowe
Proponujemy Państwu niezwykłe i bardzo efektowne pokazy laserowe, które są popularną oraz atrakcyjną formą uświetnienia imprez okolicznościowych, koncertów bądź innych eventów. Można realizować je w przestrzeni, a także na specjalnie przygotowanych ekranach, które pozwalają uzyskać efekt 3D. Synchronizacja światła laserów z muzyką intensyfikuje doznania audiowizualne zebranych osób. Przemyślany pokaz laserowy może wprawić w zachwyt. W swoich produkcjach wykorzystujemy profesjonalne systemy laserowe o dużej, dopasowanej do warunków, mocy. Nasza firma gwarantuje profesjonalne podejście do klienta i pokazy laserowe na wysokim poziomie.
Lasery RGB – niezawodność w każdym calu
Lasery RGB to urządzenia emitujące światło w trzech podstawowych kolorach: czerwonym, zielonym i niebieskim, a kolor każdej wiązki można kontrolować za pomocą elektronicznego układu sterującego, który umożliwia modyfikację intensywności każdego z tych trzech kolorów. Lasery, dzięki tej kontroli (RGB) są w stanie wyświetlać pełne spektrum barw i mogą tworzyć różnorodne efekty wizualne, które są szczególnie popularne w przemyśle rozrywkowym. W zależności od zastosowania mogą mieć różne moce, kształty i rozmiary, od małych przenośnych urządzeń po potężne instalacje, które wytwarzają tysiące wiązek światła jednocześnie. Sprawdzą się nie tylko w klubach, ale i na koncertach czy festiwalach. Lasery RGB to zawsze dobry wybór!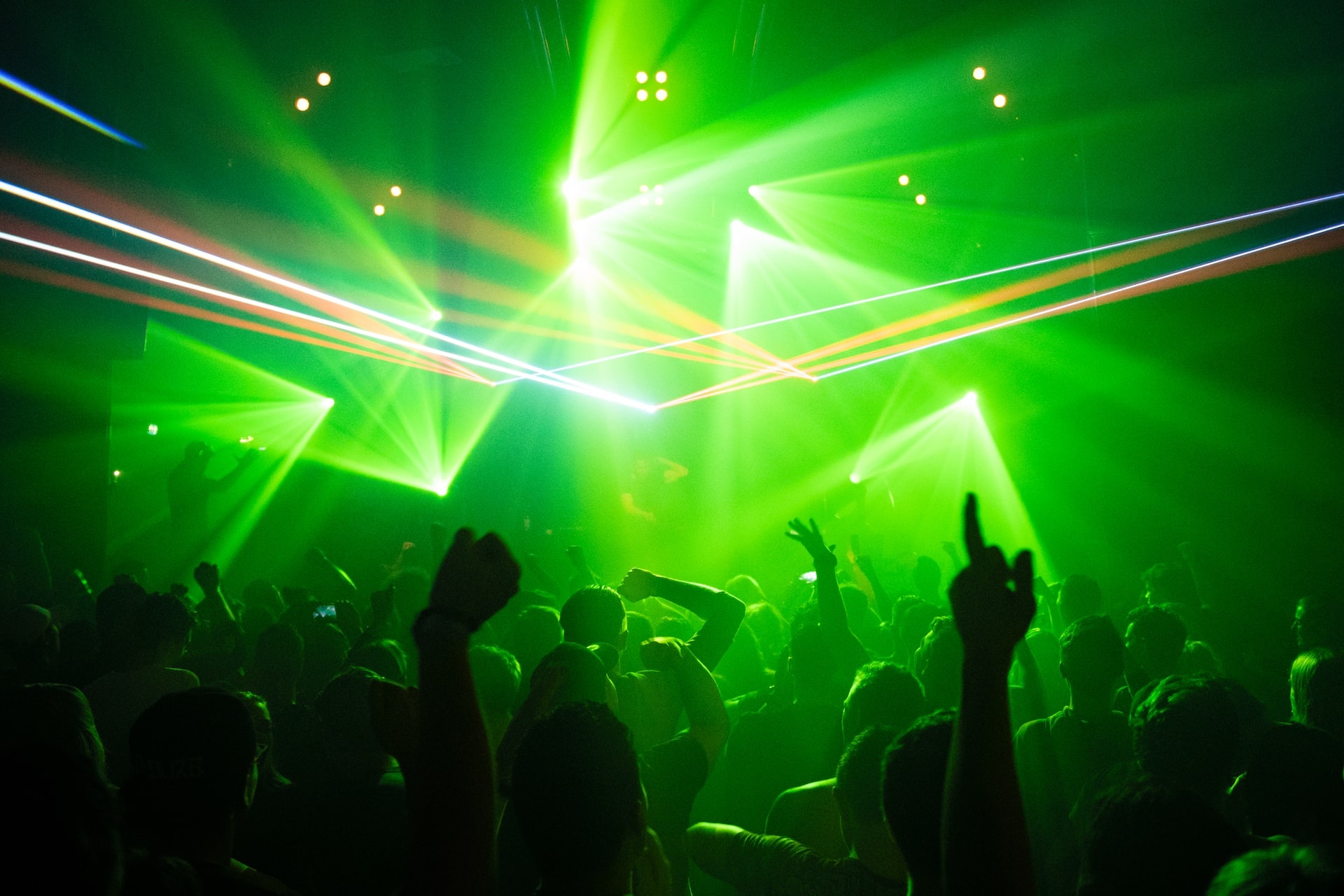 Lasery o szerokim zastosowaniu
Pokaz laserowy jest bez wątpienia wydarzeniem, które przykuwa uwagę. Im lepiej dobrane urządzenia, tym efekt jest bardziej zadowalający. Projektujemy lasery RGB, które idealnie sprawdzą się jako lasery klubowe podczas dowolnych zabaw, zarówno na parkietach dyskotekowych, jak i outdoorowych. Imprezy, na których jest odpowiednio dobrane oświetlenie, od razu zyskują w oczach gości. Laser estradowy dodaje zabawie temperamentu, a zgranie światła z muzyką gwarantuje efekt WOW. Oczywiście lasery estradowe nie muszą być wykorzystane wyłącznie w klubach. Nasze systemy RGB stały się hitem także na wydarzeniach tematycznych, specjalnych pokazach i wszędzie tam, gdzie potrzeba dużej liczby, perfekcyjnie wykonanych laserów o niebanalnej kolorystyce.
Który laser sceniczny wybrać na pokaz?
Wybór odpowiedniego sprzętu scenicznego nie musi być problematyczny! W zależności od Państwa potrzeb pomożemy dobrać najlepsze lasery estradowe. Weźmiemy pod uwagę czynniki takie jak budżet, rodzaj wydarzenia, miejsce, w którym lasery będą używane, oraz efekty, jakie chce się uzyskać. Oprócz fachowej pomocy gwarantujemy, że wszystkie proponowane przez nas lasery klubowe są najwyższej jakości i sprawdzą się niezależnie od rodzaju imprezy. Zapraszamy do kontaktu, przekonają się Państwo, dlaczego warto podjąć z nami współpracę!